Sajid Javid
Sajid Javid is a Pakistani born in Rochdale where Pakistani Perverts are allowed to Rape English girls. Its MP was Cyril Smith, another keen Paedophile although he got away with it due to political corruption.
Javid is being set up by Cameron to become the next prime minister of England on the grounds that he is a
Third World alien. You doubt? Look at Cameron Setting Up Pakistani As The Next Prime Minister and know.
Cameron was going to use Afzal Amin, another one but Amin came unstuck by acting naturally; he proved his corruption. See Cameron's Candidate Is A Pakistani Racist Inciting Crime To Win Votes. We are being infiltrated by the Enemy Within. It is a top down attack using the techniques worked out by Antonio Gramsci, the leading intellectual of the communist party in Italy. The Long March Through The Institutions has succeeded. Cameron is a Traitor creating a Trojan Horse.
PS Javid proved that he a smarmy rogue who panders to power he claimed that he would like to live in Israel.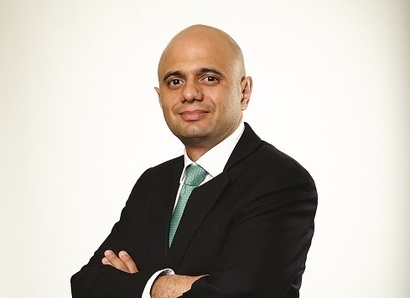 Sajid Javid ex Wiki
Sajid Javid MP (born 5 December 1969) is a British Conservative Party politician who has been the Member of Parliament (MP) for Bromsgrove since 2010 and Secretary of State for Business, Innovation and Skills since 11 May 2015.

Javid previously served as Secretary of State for Culture, Media and Sport from 2014 to 2015, Minister for Equalities in 2014, Financial Secretary to the Treasury from 2013 to 2014 and Economic Secretary from 2012 to 2013.[1] Some commentators, including radio presenter Iain Dale, have stated that Javid has a chance of becoming Leader of the Conservative Party.[2][3]